You know how it is when something is in the horizon for so long you forget about it and then BAM it's in your face and you're completely unprepared? Yeah.... Like that. The other morning found me frantically rummaging through my closet looking for costume inspiration. One of my dear friends from high school was throwing a Halloween party and I needed a costume. I needed an easy and WARM costume since we were going to be running around outside.
I cant even tell you how many things I tried that were a no go. Sooo I ended up going as a man pirate.
My outfit is really not worth showing and was a little on the feminine side because I just layered a bunch of things I wear on a daily basis HOWEVER, I think my awesome eyeliner facial hair made up for it.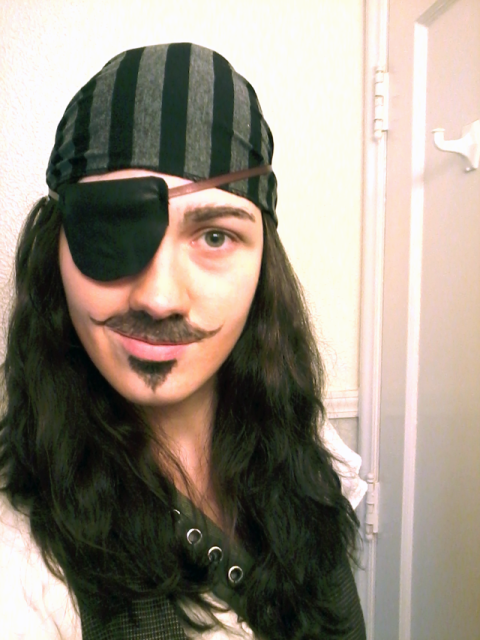 Note my scary, ungroomed, man eyebrows!
It's a strange thing to be
trying
to take unflattering pictures and look manly.
All things considered I think it turned out really well. By the end of the party I had smudged my 'stache all over but my costume was wonderful, functional for crawling around in bushes with a Nerf gun pretending to be an assassin. :D