I suppose in a way that this is twisted, but just about every day I am thankful for Netflix. Documentaries are just so awesome! Learning and watching TV? Yes, please! These are a few plucked from the Recently Watched scroll that I think you might enjoy taking a gander at.
American Experience: Into the Deep: America, Whaling & the World
Random fact - sometimes I just flip through the list of options for a moment and watch whatever is landed on. This documentary was selected that way and so I was actually a bit hesitant about Into the Deep. It was so fascinating! If you asked me what I knew about whaling before watching this my answer would have been about 5 words long, two of which would have been Moby Dick. Clearly, I'm not an expert now but there is at least some base knowledge in my head. I also really appreciated that it didn't feel at all like I was in 8th grade history class when I watched this.
No Impact Man
Here is the premise of No Impact Man - a man, his wife, and their little girl decide to do a year long challenge of living in such a way that they produce no environmental impact in....NYC. Honestly, this wasn't filmed in such a way that it was riveting, but it WAS interesting. Watching them do without made me think about what I deem "necessary".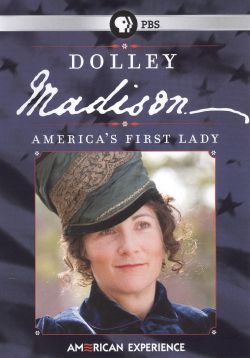 American Experience: Dolley Madison
This was sort of a docu-drama, with actors doing the narrations. I had no idea Dolley Madison (wife of President James Madison) was such a lively and influential woman. It is crazy and sad that she is not highlighted in schools, especially since she was a woman. Maybe it's just me, but studying her life, in the way that the doc presented it, was faaaaar more interesting and informative than cramming in a list of dates.
So there you have a few of my recommendations. Tell me friends, what other lovely documentaries should I watch?